Penzión pod Kriváňom
Location

Dovalovo

Vacancy

37
Phone

+421 915 806 854

Email

Web
Rooms
All apartments have their own bathrooms and WC, TV-SAT, equipped kitchenette, fridge, kettle and complete dining cutlery kettles and plates. Some of the apartments have balconies or terrace. There is entrance hall – saloon, reception, safe, internet, telephone, fax. Parking is secured by the camera system and offers 5 parking places and there is also possibility to park in the locked yard with the capacity of three parking places.
Arrival daily 'till 16:00. Departure and leaving the room 'till 10:00.
WELLNESS
massage whirlpool for 6 persons
sauna for 6 persons
For hygienic and organizational reasons it's reasonable to use Wellness in arranged groups.
GARDEN
minifootball
electronic darts
barbeque, garden shelter
mountain bikes
CATERING
possibility of breakfast and half board from the supply service.
Surroundings and activities
SKIING: Dovalovo, Liptovská Porúbka, Jasná Nízke Tatry, Ski centrum Opalisko, Závažná Poruba, Javorovca, Lipt. Ján, Podbreziny, Lipt. Mikuláš, Dolinky, Žiar, Vyšná Boca, Čertovica, Skipark Ružomberok
Water SPORTS: river Belá difficulty WW III+, Aquapark Tatralandia, Thermal Park Bešeňová, Aquacity Poprad, Thermal pool Vrbov, Thermal pool Lipt. Ján, Dam Lipt. Mara
CAVES: Demänovská ice cave, Demänovská cave of freedom, Važecká cave
MUSEUMS, GALLERIES: Museum of Liptov village in Pribylina, in Liptovský Hrádok there is unique Sheep Museum, Liptovský Hrádok has also castle from the 14th century, archeo-open air museum Havránok, Vlkolínec – UNESCO sight, Liptovské museum – total of 10 museums and expositions of North Slovakia, Wooden church in Svätý Kríž, Gallery of Peter Michal Bohúň in Lipt. Mikuláš, Centrum of Kolomana Sokol, Museum of Janko Kráľ.
TOURISM: We recommend all hiking trips. Trips on cable railways and easy hiking for elderly and young families with children, on your wanderings through nature you can spot izzards, marmots, deer and even our largest predator the brown-bear, – Chočské vrchy – Kvačianska a Prosiecka valley – Low Tatras – Ďumbier, Poludnica, Okno – the largest stone gate in Slovakia. Demanding hiking routes for well trained hikers repay by fantastic views on Tatra peaks, Liptov and Orava regions and even Poland – Western Tatras border with Poland – Roháče, Baranec, Otrhance, Bystrá, Klin – Liptovská kotlina – Vysoké Tatry – Tichá a Kôprová valleys, Kriváň, Rysy, Gerlach.
Gallery of accommodation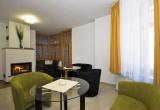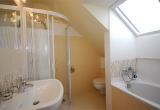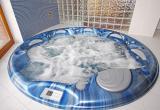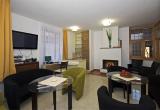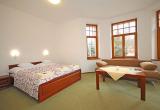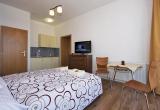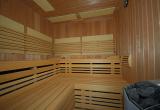 accommodation
Distances those listed as the crow flies